What is Box Lacrosse
---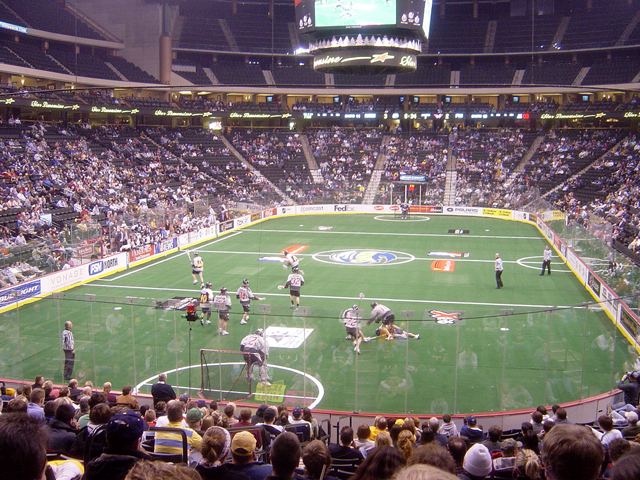 What is Box Lacrosse? - Rule Book Facilities Toolkit - BCLA Facilities Toolkit
Box Lacrosse is played on a standard sized arena floor and features 6 players (goaltender and five runners) of an 18-20 player team on the floor at one time.
The strategy of Lacrosse is similar to that of basketball, with all five runners involved in the offense and the defense. Added to the appeal are the speed and excitement created by a 30 second shot clock. The combination of action and reaction makes Box as much fun to play as it is to watch.
Box Lacrosse is played almost exclusively in Canada, with annual National Championships occurring at seven levels. The award of the premiere junior (17-21) championship is the Minto Cup, while the best senior players in Canada (over 21) play for the Mann Cup.
There are currently over 47,000 Box players in Canada. Both males and females play this version of Lacrosse and the ages of competition range from 6-65 years. - From Canadian Lacrosse Assosciation