Don't Miss Out! 2019 Registration - PRICES INCREASE Jan 31!
---
---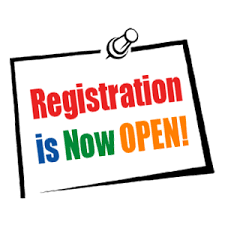 ---
2019 Box Registration is now open:
By mail:
Richmond Lacrosse Association
PO Box 251
186-8120 No 2 Rd
Richmond, BC V7C 5J8
Registrar
Tanya Donaldson
registrar@richmondlacrosse.com

Registration Fees


First time players (at any age): $200
All registration fees are in Canadian dollars (CAD).

Sport Registration
Discount Information
Regular price for two oldest children, $45 for each additional child. Full time Goalies in Novice and above will receive a $50 refund once the registration is closed after May 15th of the playing year.
General Information
Each player receives a Dry Fit t-shirt which is included in the registration fee.

Sponsorship Payment Method
If you are paying by Sponsorship please contact the registrar by email with payment details.

E-transfer Payment Method
If you are using the E-transfer payment method, the instructions to pay will be in your confirmation email.

Please note the important fee change dates. Any payments received later than the noted date changes must be made in the next indicated amount. To take advantage of the reduced rate, please ensure your registration payment is received prior to the expiration date. If you are sending your cheque via mail, please ensure you send it with enough time to be delivered by the noted deadlines.


General Information

Registration fees include Dry Fit t-shirts for all players. Any player wishing to purchase shorts they are available for an additional $25 and can be purchased during registration or from your manager during the season. It is highly suggested that all players have RLA shorts.

During the lacrosse season for both box and field, the RLA hosts tournaments. As these tournaments are run solely on volunteers, all parents are required to volunteer at these events. Should they choose not to, then the RLA will accept a cheque for $75 to cover the cost of paying for someone to do the duties of the parent. Our goal is not to cash the deposit cheque but to have every family volunteer at our events. Cheques will be collected by the manager of your youngest child's team.

Once the teams are formed, every player will be required to provide a cheque for $100 post dated to August 1 2019 to cover the jersey deposit. Players will not receive a permanent jersey until the cheque is received by your manager. Cheques will be cashed if players jersey is not returned prior to July 31 2019.