Winner of the 33rd Annual Salmon Festival - 2017 A1 Novice Boys
---
---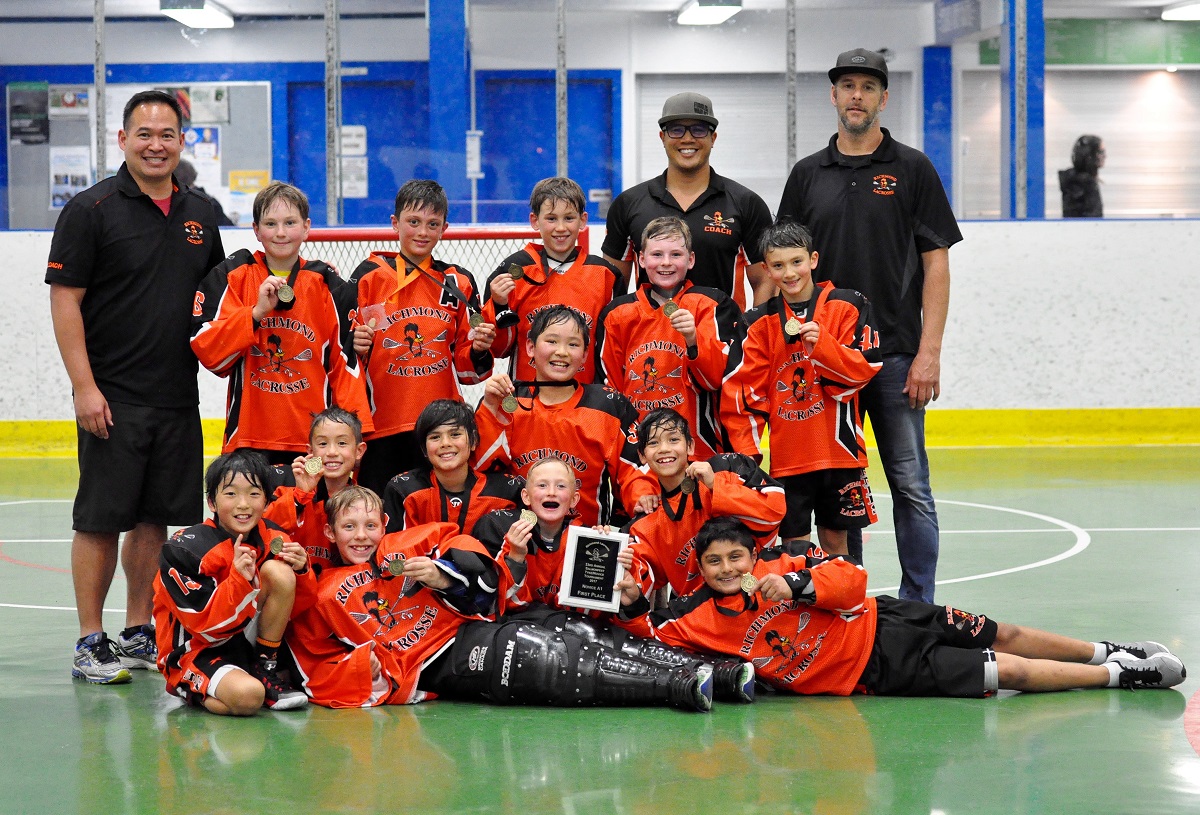 ---
Competing in the 33rd Annual Salmon Festival The Richmond A1 Novice has captured gold. The first home champions since 2007. The 2007 Champions were in the stands to witness their achievement and reminisce their Gold medal 10 years ago.
Defeating Ridge Meadows 2 with a score of 7 to 5.
The team includes: Ryan Lin, Kaleb Insley, Cohen Koldenhof, Kaden Ng, Jack Wallace, Koji Okuyama, Ryan Kump, Caleb Jang, Kristopher Fournier, Josh Mantle, Colby Quilay, Chayton Basanti and Owen Carnahan.
The boys are coached by Dan Wallace, Sherwin Quilay and Jason Jang. Audrey Jang is the team manager.